Support for your Dyson Lightcycle Morph™ lamp

Here you can find helpful tips, your user guide, frequently asked questions and more.
Activate your warranty
When you register your lamp, you'll get personalized support, owner-exclusive services, and more.
Beginning
It is quite easy to start using your lamp. To get started, follow the steps by watching our guide video.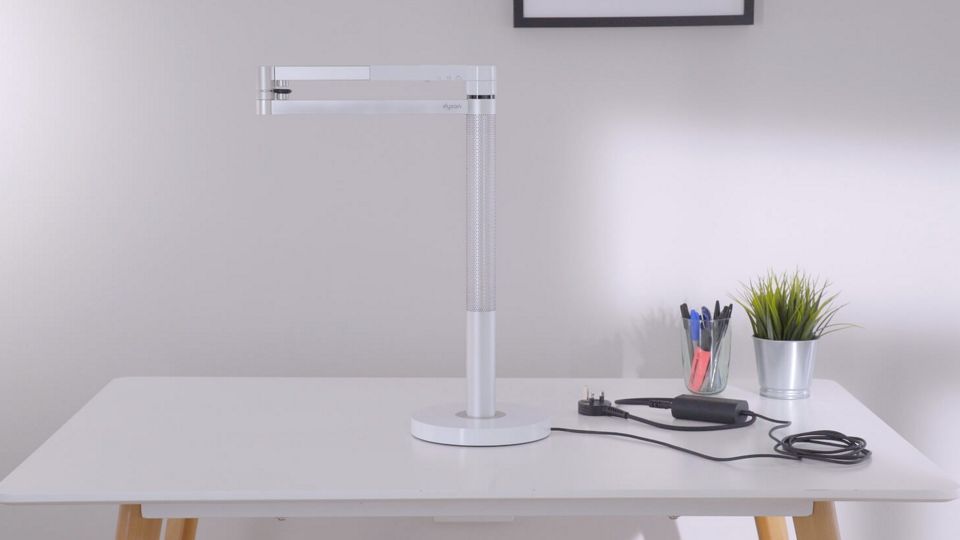 You can do more with the Dyson Link app
The Dyson Link app gives you a more personalized lighting experience. You can benefit from the features of your lighting product according to your age, the job at hand, your daily routines and your location. If you haven't downloaded the app yet, you can download it according to your smart device's availability.¹
Connect your lamp to the app
Connect your lamp to the app
You can watch our video guide on how to connect your lamp to the Dyson Link app. Or you can follow the steps below.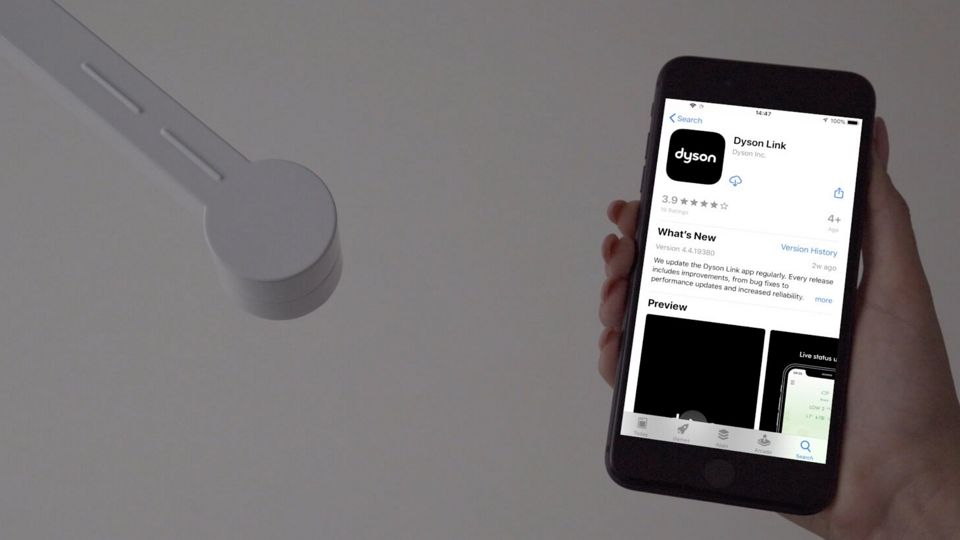 step 1

After downloading the app, open it and select "Add machine". Then choose your lighting product.

step 2

Bring your smart device closer to your lighting product and press the flashing button on the product. This will activate the binding process.
step 3

Follow the steps for installation and set our location. Thus, your lamp intelligently follows the daylight in your location.

step 4

Discover app-only features, preset modes, gradual light brightness timing adjustment after waking up, and more.
¹To run the app requires device, Wi-Fi or mobile data, Bluetooth® 4.0 support, and version 11 of iOS or version 6 of Android (or higher). Standard data and messaging rates may apply. For app compatibility, try searching for the 'Dyson Link' app on the iOS App Store or Google Play Store. Apple and the Apple logo are trademarks of Apple Inc., registered in the US and other countries. App Store is a service mark of Apple Inc, registered in the US and other countries. Google Play and the Google Play logo are trademarks of Google Inc.
Automatic updates for the latest features

When our engineers develop a new software, your lamp will be automatically updated thanks to your application. This means you will always be able to use the most up-to-date features of your lamp. If you do not want the updates to be downloaded automatically, you can turn off the automatic updates in the settings section of the application. Then you can manually review the updates from the same section.

Owner's manual for your Dyson Lightcycle Morph™ lamp
You can download the owner's manual for your Dyson Lightcycle Morph™ lamp here.
Position your lamp
You can easily adjust the position of your lamp by moving it on the optical head and 360° rotating body.
work lamp

Position your lamp directly above the work you are working on – it provides a more powerful, focused light for your hobbies and fine detail work.

indirect lamp

Rotate the optical head for soft backlighting or to increase the sense of space.
special lamp

Twist your lamp and flip the optical head to showcase your artwork and decorative items with a high-quality light experience.

ambient lamp

Twist the bristle of the lamp until the optical head is magnetically seated on the body. With reduced blue light, it creates a comfortable glow for a relaxing environment.
Using the control keys of your lamp
You can adjust the basic settings of your lamp from the buttons on the handle.
Color temperature/brightness adjustment

Swipe with your finger to adjust the brightness and color temperature. e the slide-touch controls to adjust the brightness or color temperature. Tap to quickly change between brightness levels or temperatures.

Automatic brightness adjustment

Press the auto brightness key to adjust your lamp according to the background color. This way your workspace and background will have contrasting colors.
Resynchronizing local daylight

By using the daylight synchronization button, your lamp will automatically adjust the brightness and color temperature according to your location. Your lamp must be connected to the Dyson Link app via wireless Bluetooth® technology for this feature.

Turning on the motion sensor

If you press the motion sensor button, your lamp will be able to detect motion near the lamp and will turn itself off after 5 minutes of inactivity.
Enable/disable wireless Bluetooth® technology

Your lamp comes ready to use with wireless Bluetooth® technology. Pressing and holding the motion sensor button will turn off the Bluetooth® feature, you can activate it by repeating the same process.
Expert Advice on Dyson Demo Retailers
Our Dyson experts are always on hand to help you get the most out of your Dyson Lightcycle Morph™ lamp.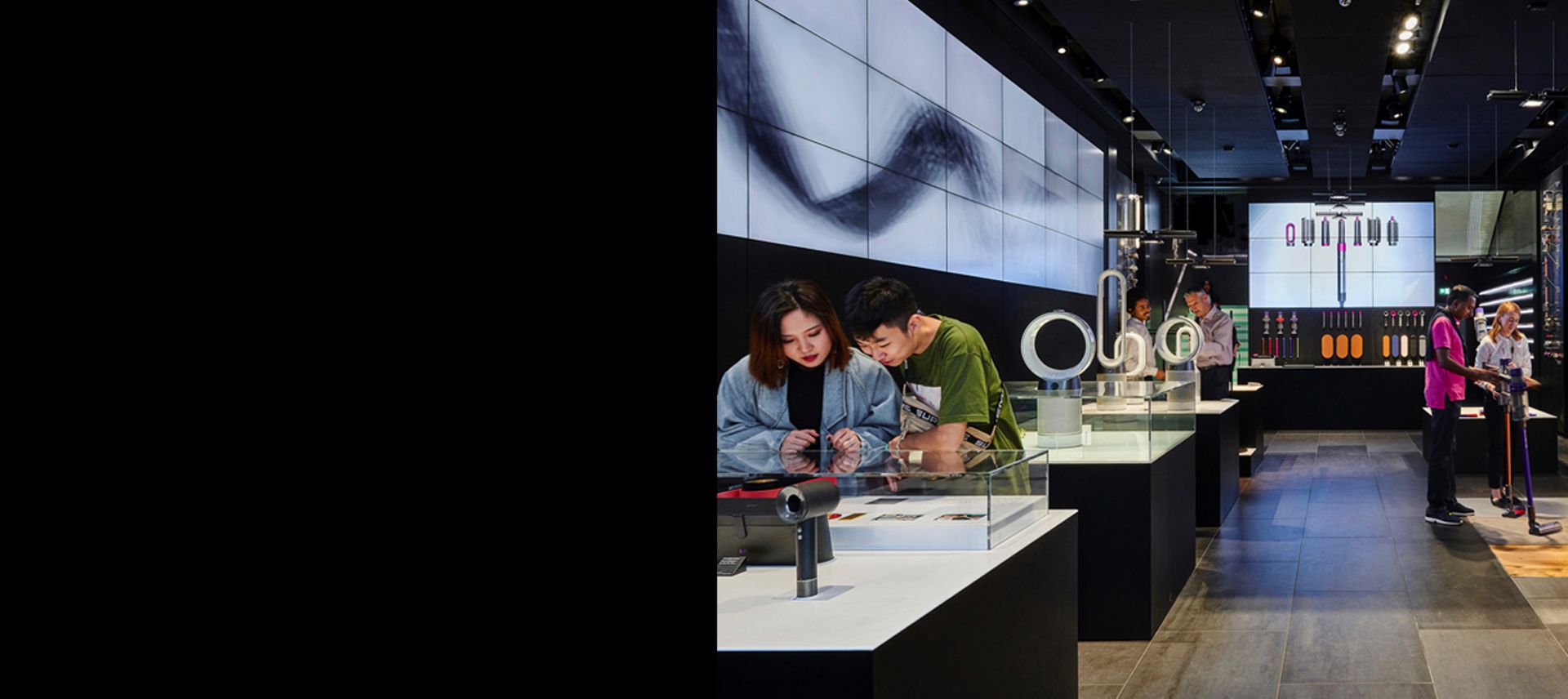 Frequently Asked Questions
Yes, but you cannot use the local daylight tracking feature without connecting it to the app. Settings such as the pre-set operating mode and timing can also be made through the application.
No. Our LED lights last up to 60 years 2 and are designed so you don't need to replace them.
No, your lamp does not have Wi-fi feature, so it cannot be connected to smart home technologies used with internet in your home. Other Dyson products have different compatibility.
No, the copper layer is always cold to the touch.
Yes. It automatically reduces the blue light in the morning and evening by following your local daylight. In ambient light mode, it instantly reduces blue light.
² LED lifetime calculation based on L70 measurement according to IEC 62717 based on a daily usage estimate of 8 hours. Real-life results may vary.